UPDATE: 3/2/2006:
it turns out that the Google earth implementation for the macintosh is actually the problem - not my being expected to be a math genius.
After some fiddling aroung (streching, etc.) with the window for editing the placemark icon, you can get the "chooser" to show up in next to the "Name" field the way it does for the PC.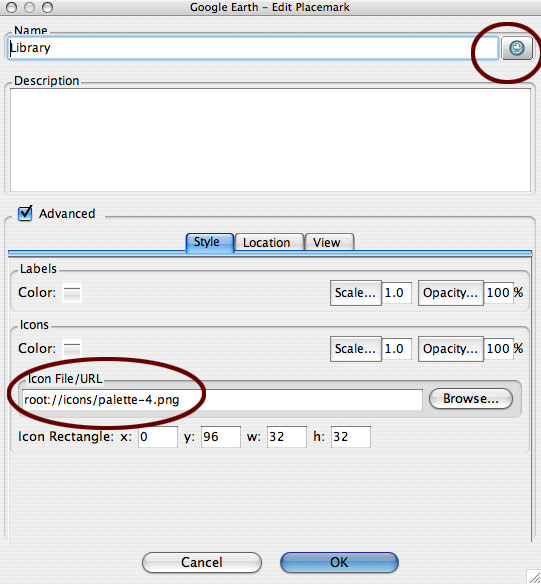 As you can see, the selection can be made in the upper right, while the palette itself is chosen in the same spot below.
If you look at the screenshot of the same window at the bottom of this page, you can see where only part of the word "Custom" shows up, and the image does not at all (i.e. I am not a complete dope).
I am sure they will get it fixed by the next rev.....