Attention to Detail
That web took awhile I can tell you. Good thing I get started several weeks in advance.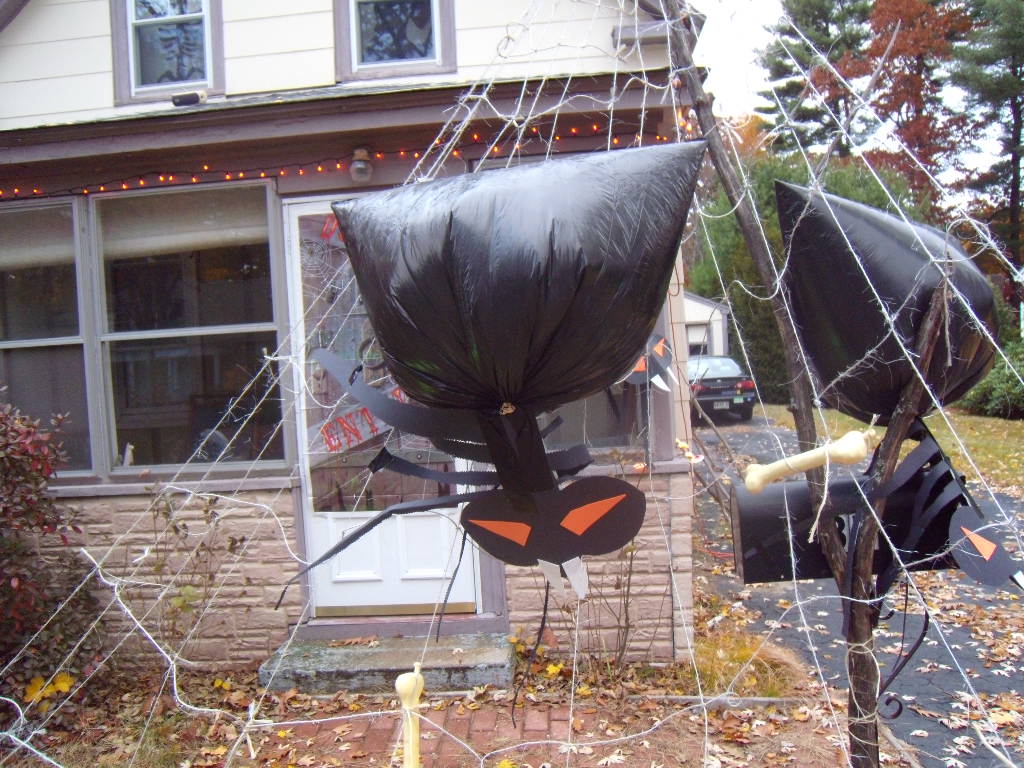 I should teach a course!
Note the attention to detail---using pinking sheers on the legs to get that hairy look!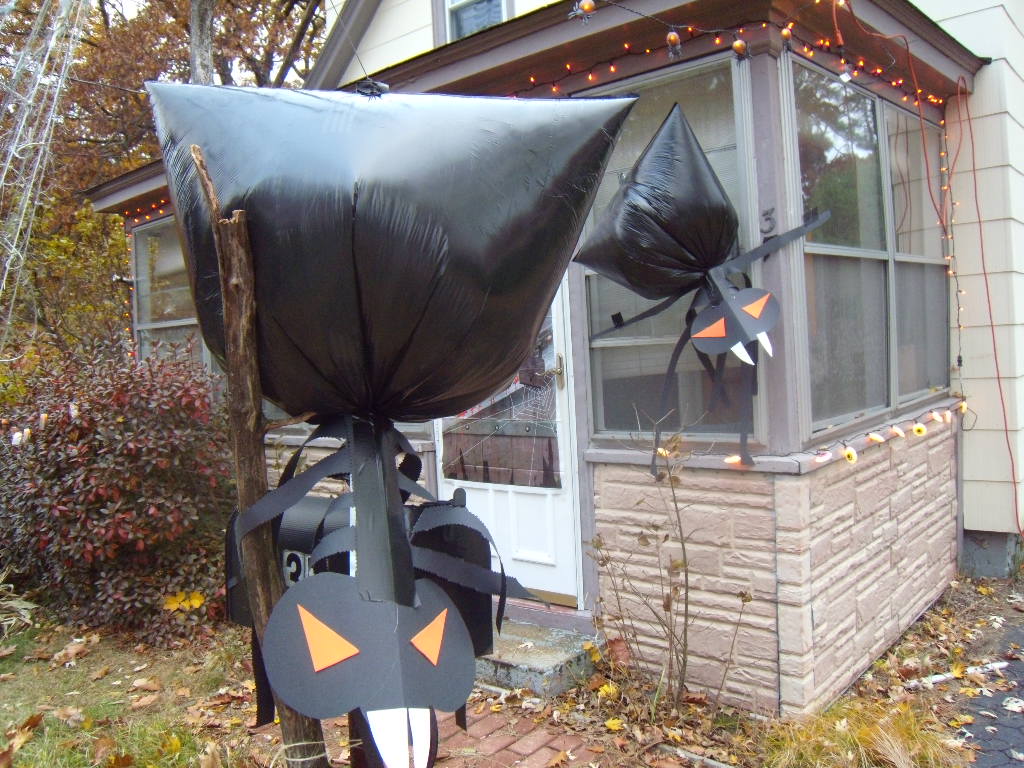 Night falls on Longfellow
It was quiet. TOO quiet. Well, except for my speakers blaring scary sounds and crashing thunder.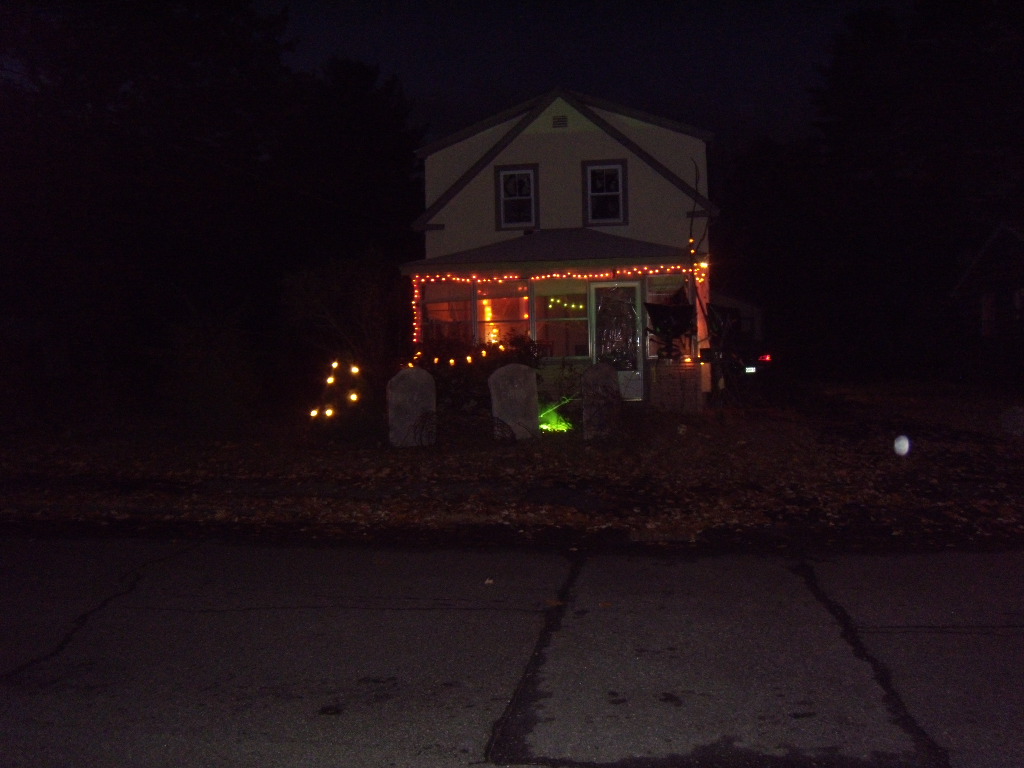 "Those don't scare me..."
The best quotes were from a couple of different kids that nervously said "Those spiders don't scare me...because I know they aren't real...right, Mom?"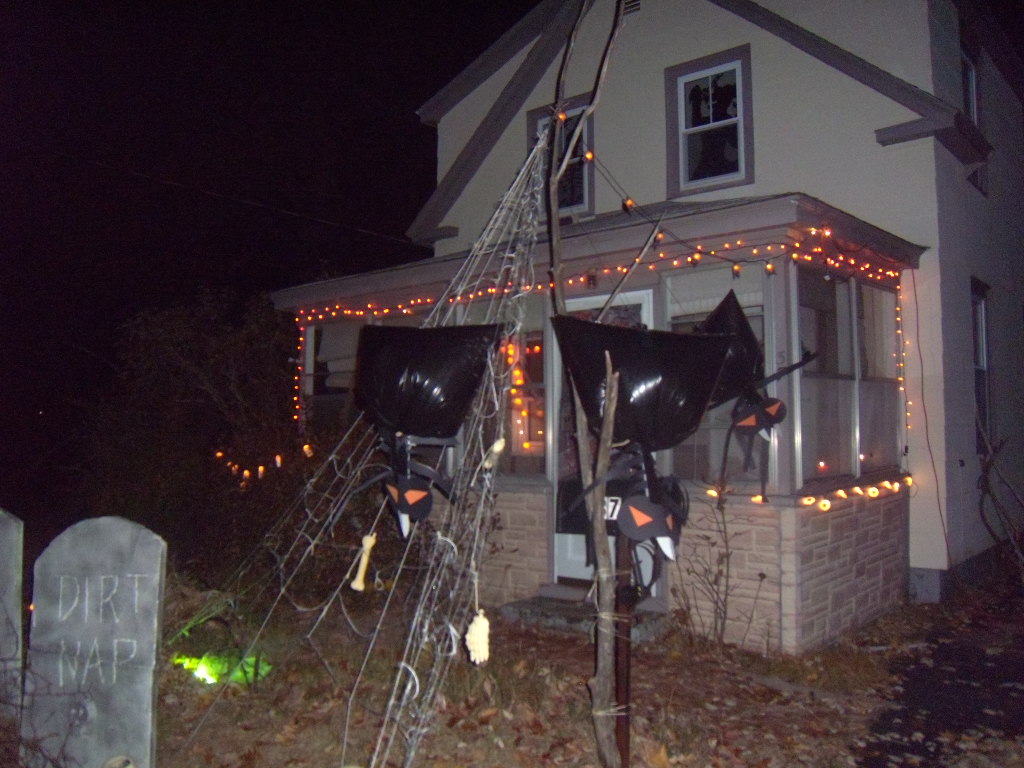 Too warm
After worrying it was going to rain all day, it was actually so warm and dry that my usual wallpaper steamer fog produced only a little cloud.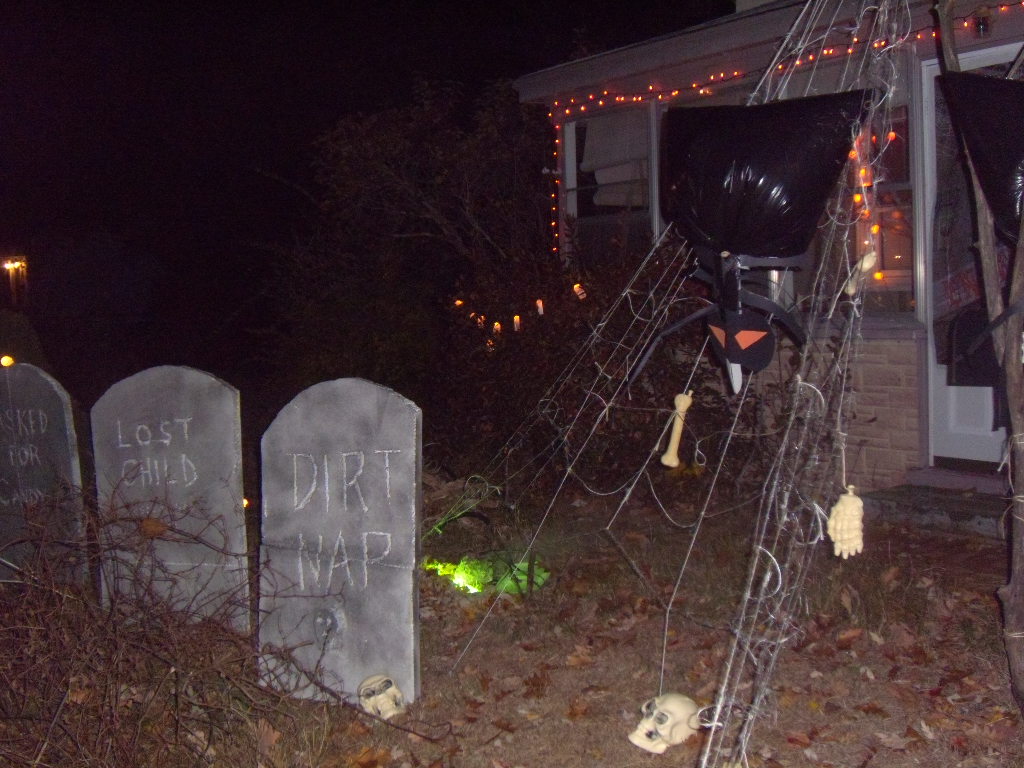 The original spider!
Thank you Mom for donating the Francis Family spider---the inspiration for this year's Halloween!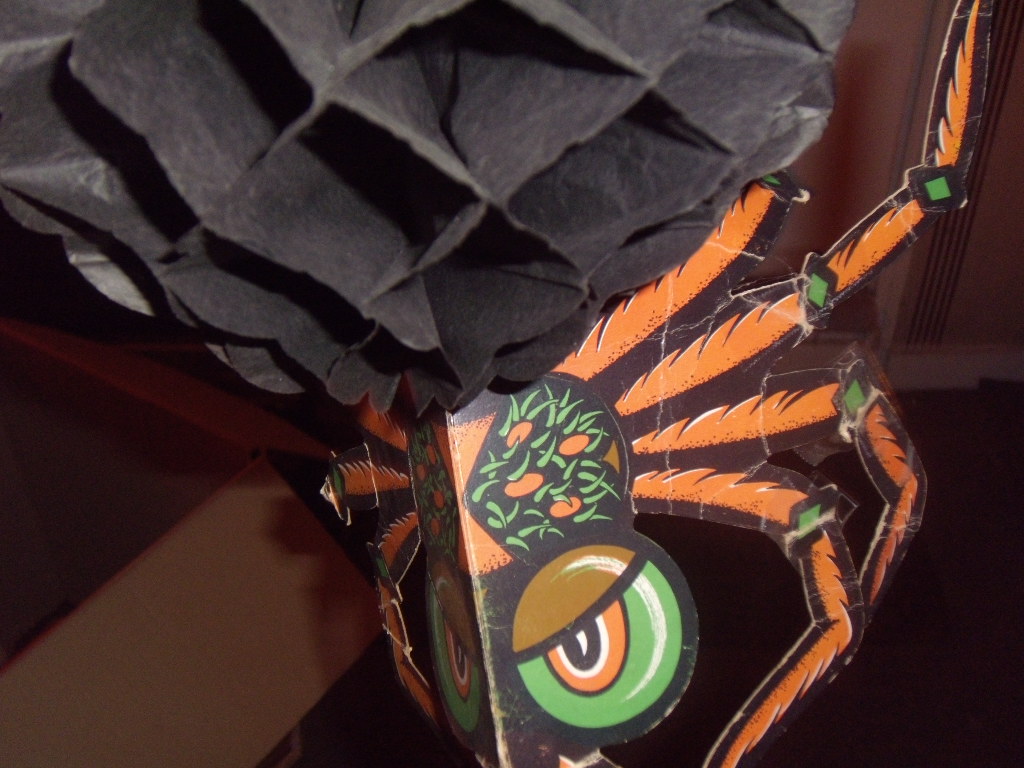 Skeleton and Wolfman in window
Ann and I bought these at K-Mart my first year living on my own in Bloomington. They are still crowd pleasers!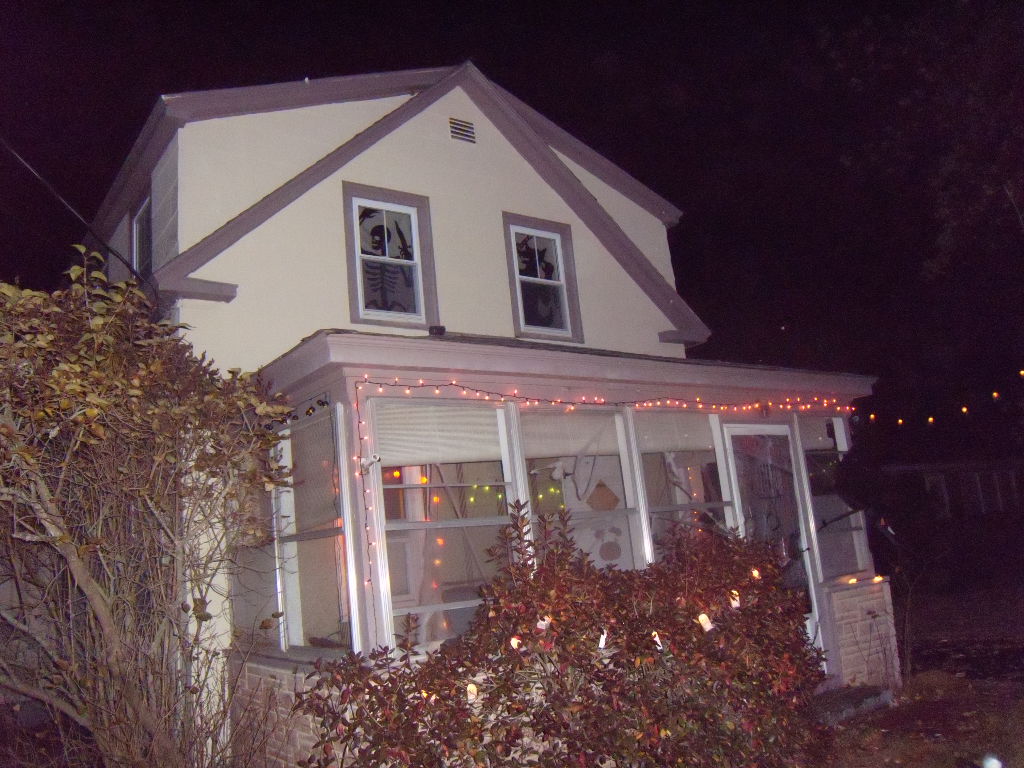 This year I focused on a spider theme, although I kept plenty of the old standbys. Everyone seemed to appreciate the return to the more classical motiff after my pirate them from the year before. I have a couple of movies that give you an idea of the ambiance.